Resin Capped Planters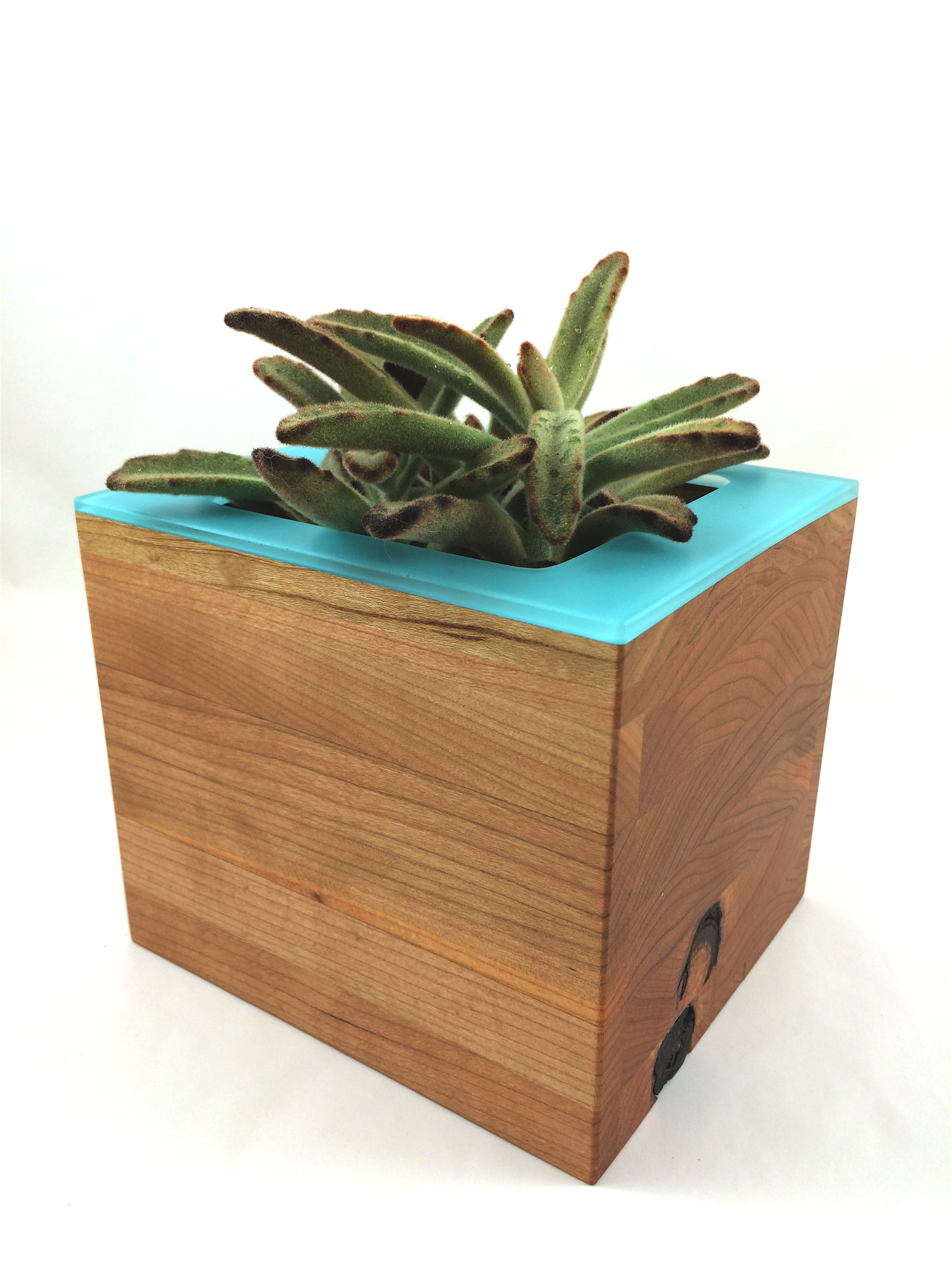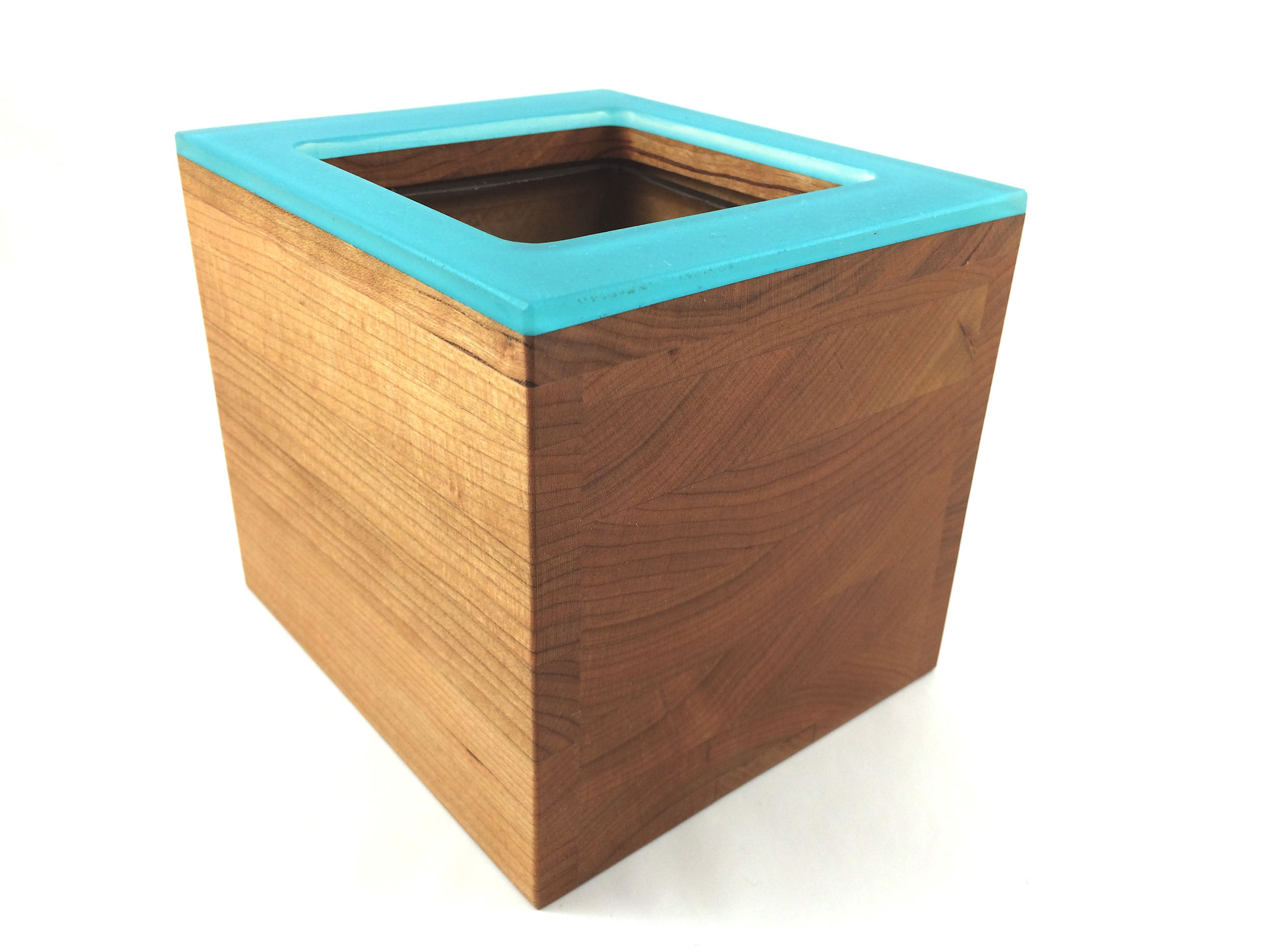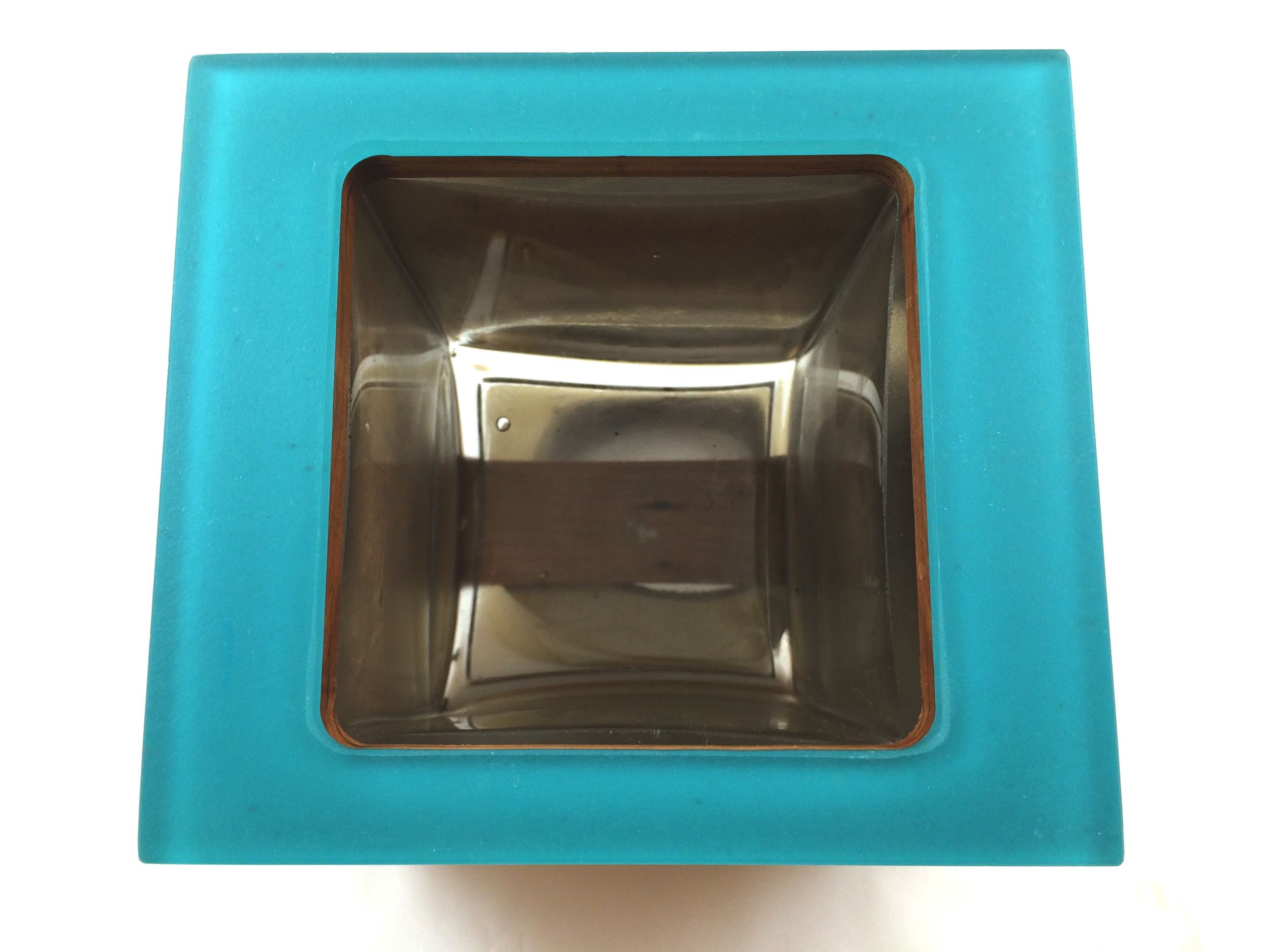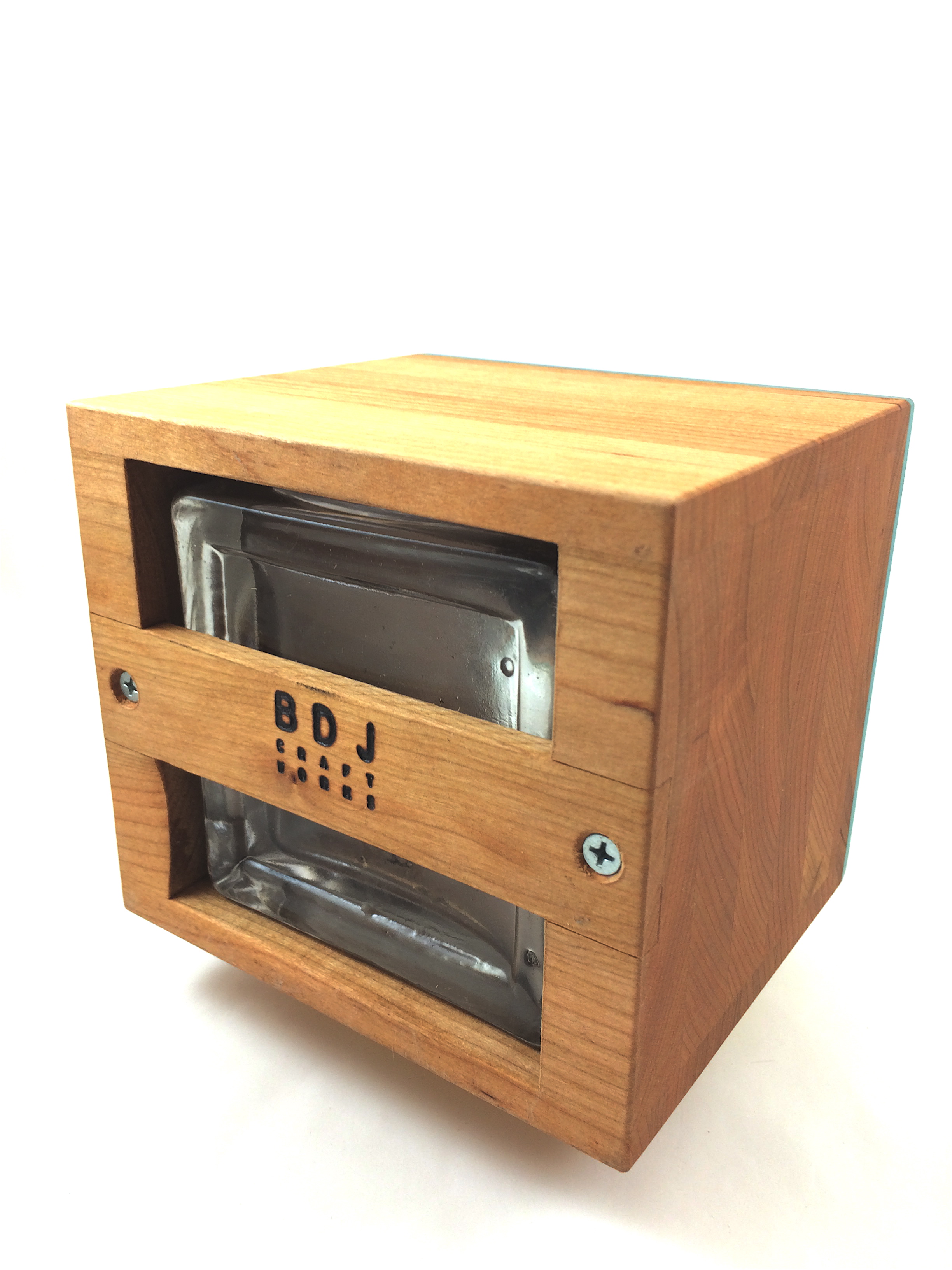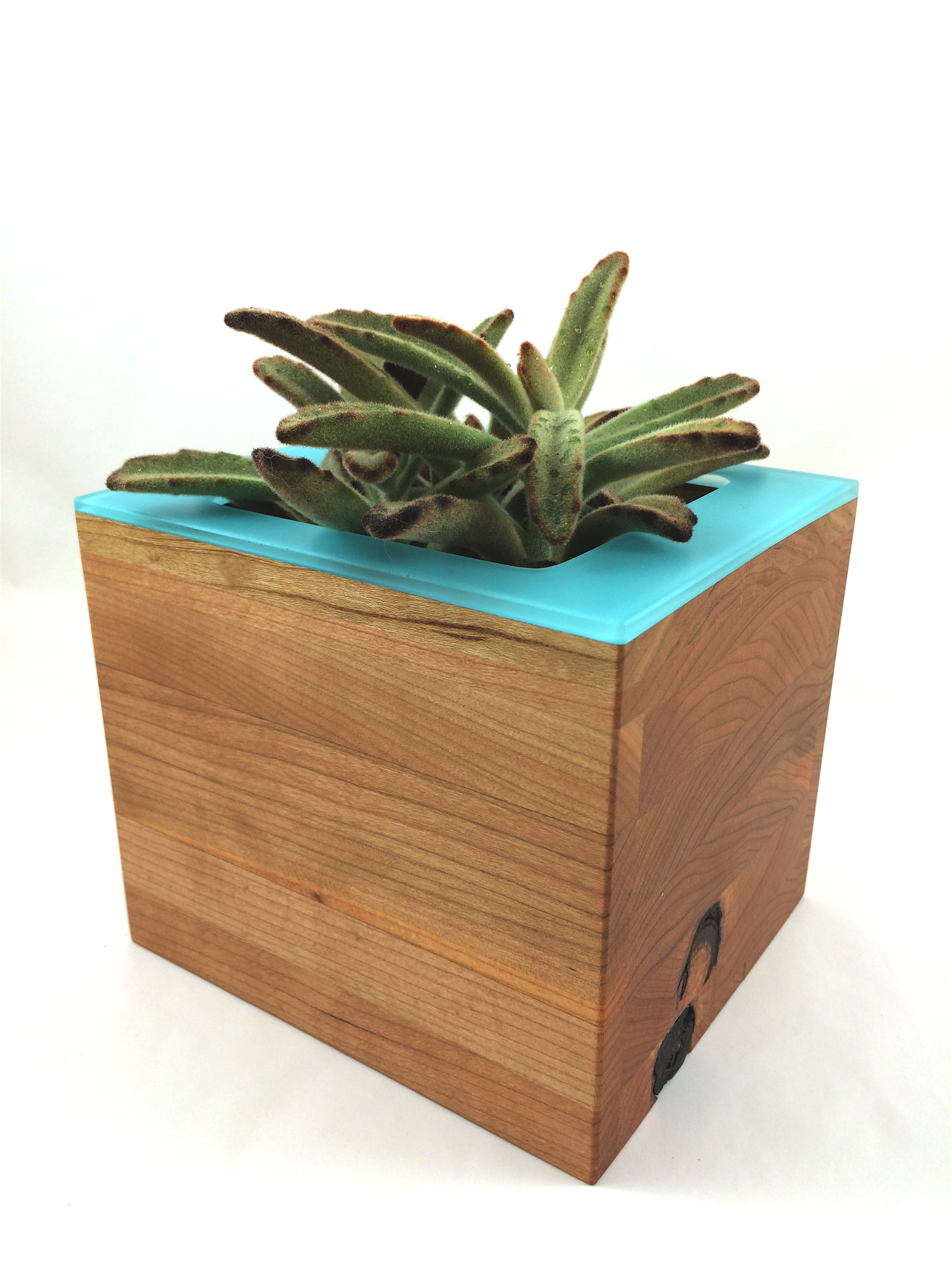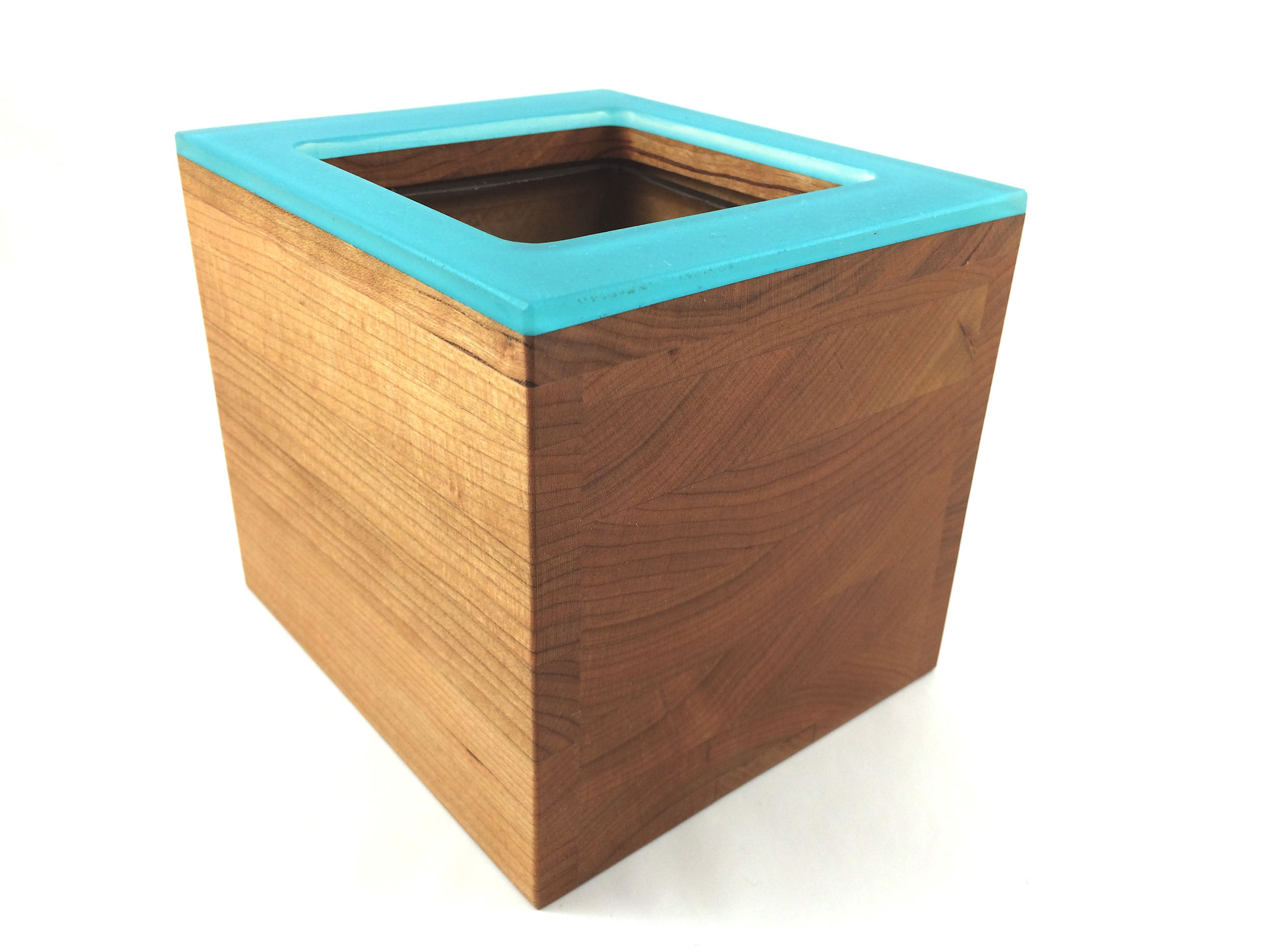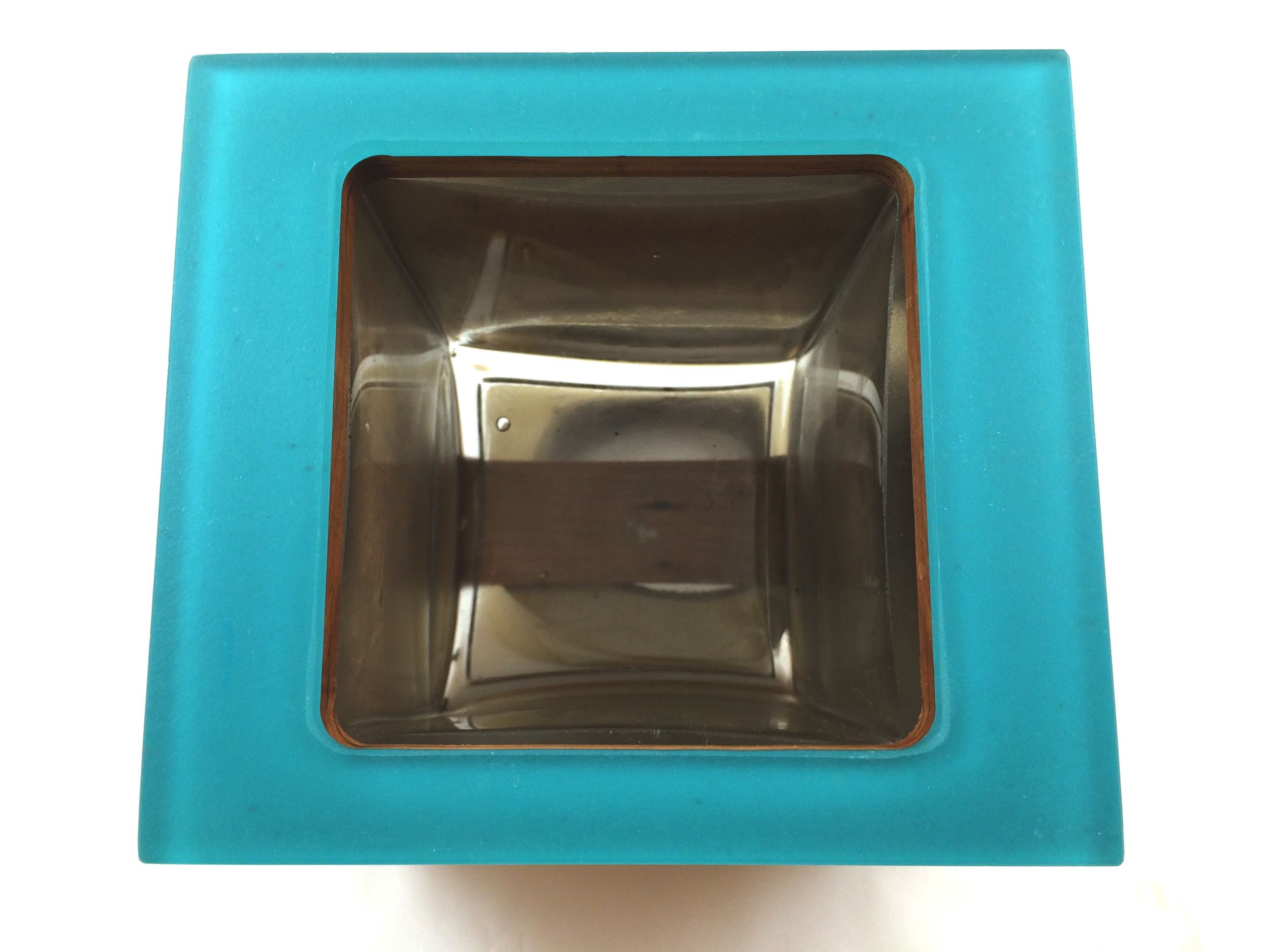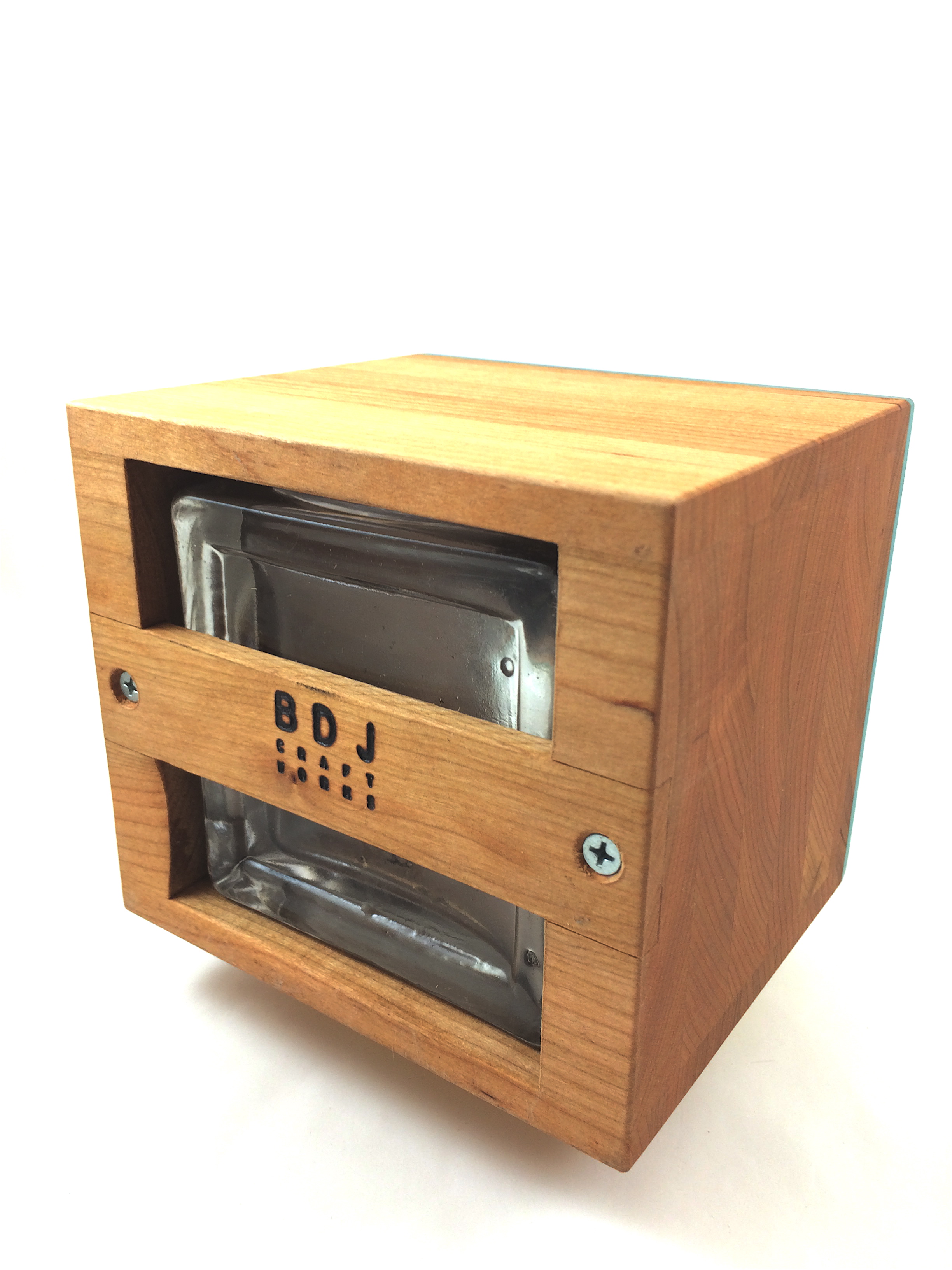 sold out
Resin Capped Planters
Offered here is my popular glass lined succulent planter in cherry and in the Box style but with a new twist. I have been casting back painted resin on the tops and am loving this new look. Though it is only pictured in cherry, it is available in both cherry and walnut with both teal and sky resin colors. The outside dimensions are approx. 5.5 long " x 5" wide and 4.5" tall. The square glass liner is approx. 4" x 4" wide and 4" tall. The liner is removable for cleaning by simply unscrewing the containment strap located on the underside.
Please note that if you see zero stock for any item feel free to connect with us through the contact page and we can set up a back order for the item.
Unless specified otherwise, your planter will likely (but not always) contain what we call organic beauty marks which we purposefully select to be in the work. Examples would be knots, knot holes, extractive pockets, and large streaks or sections of light or blond sap wood. If you wish your piece to be completely refined and free of these qualities, please note it in your order.