Small Leaf Vase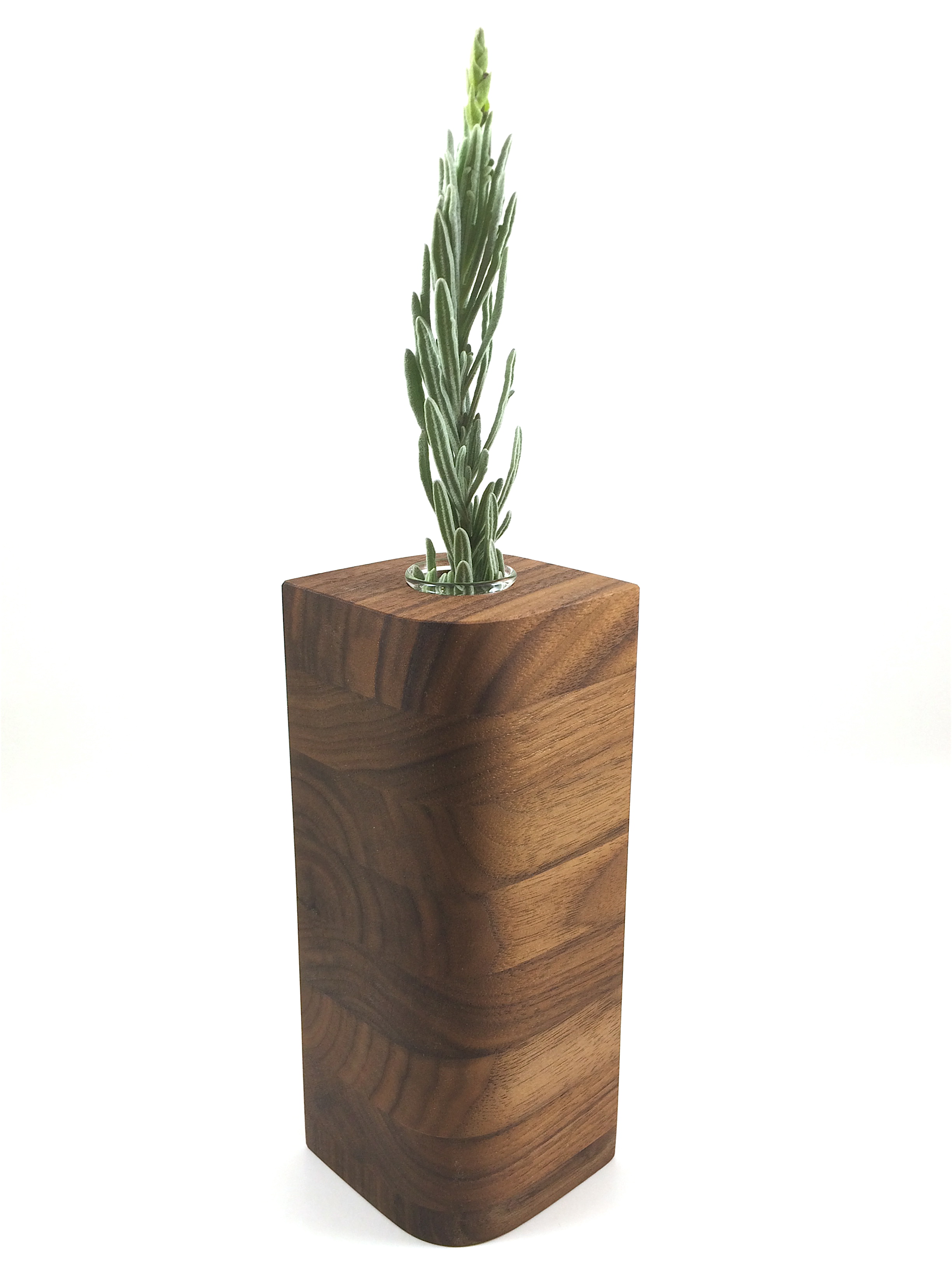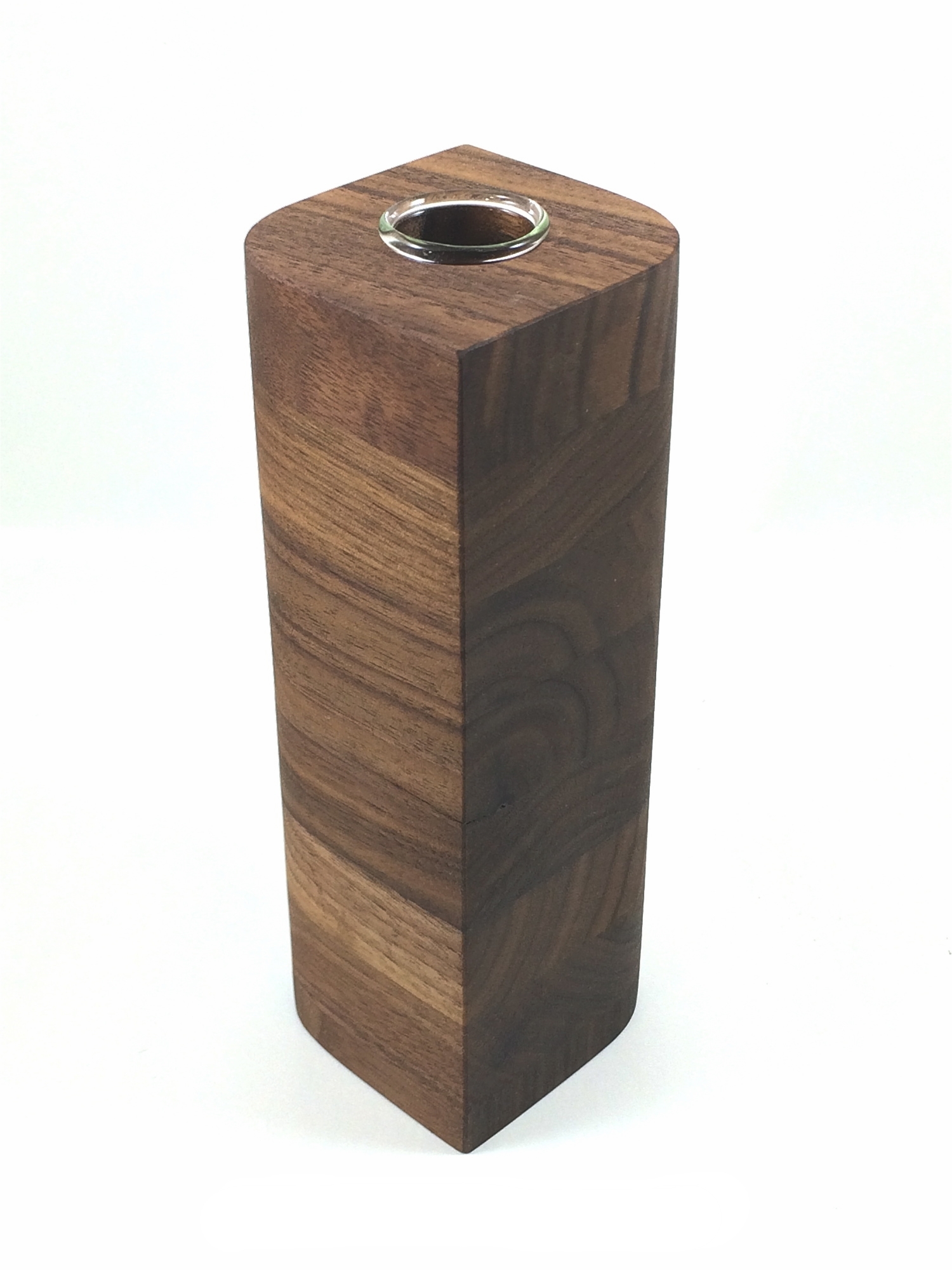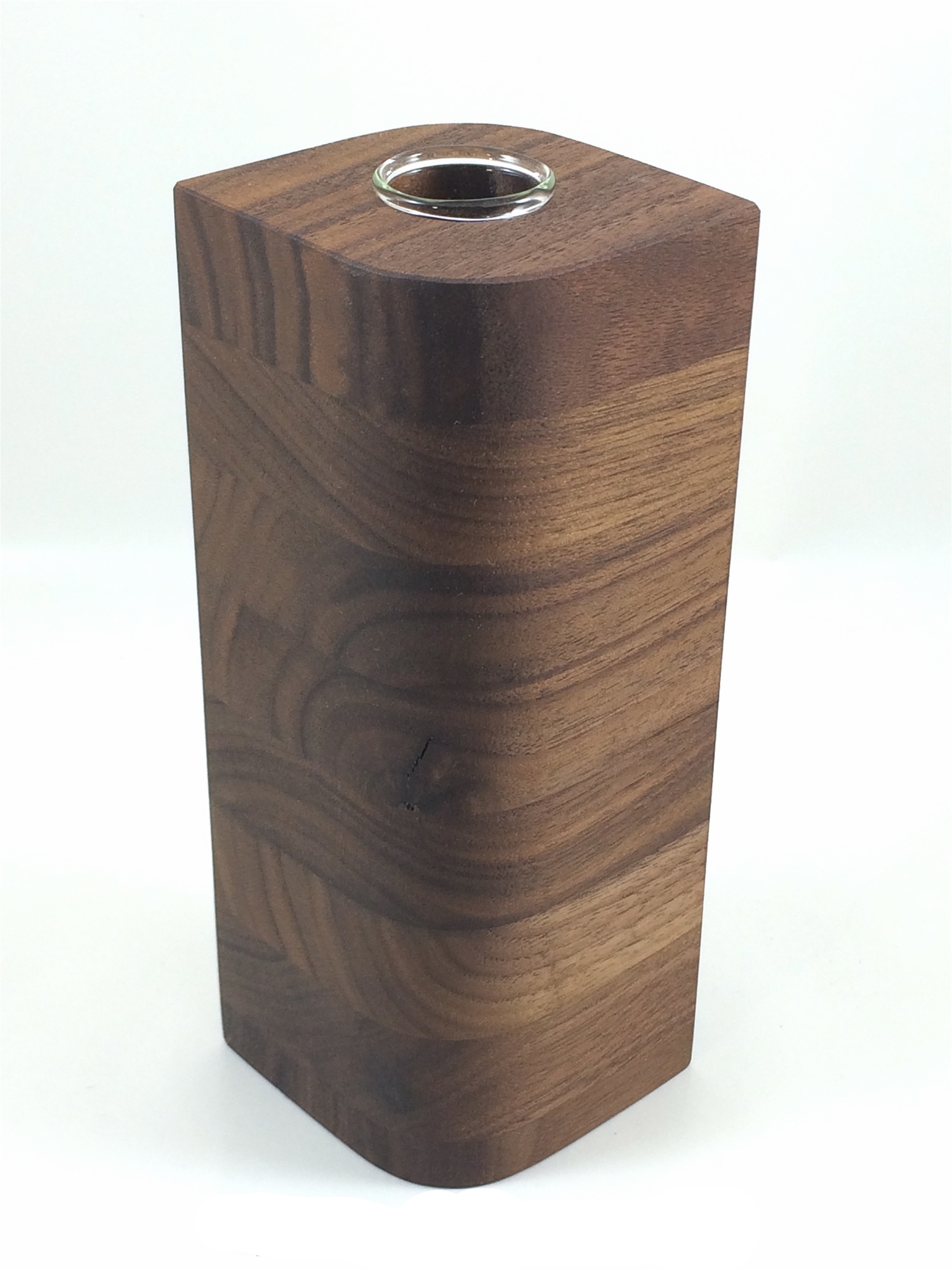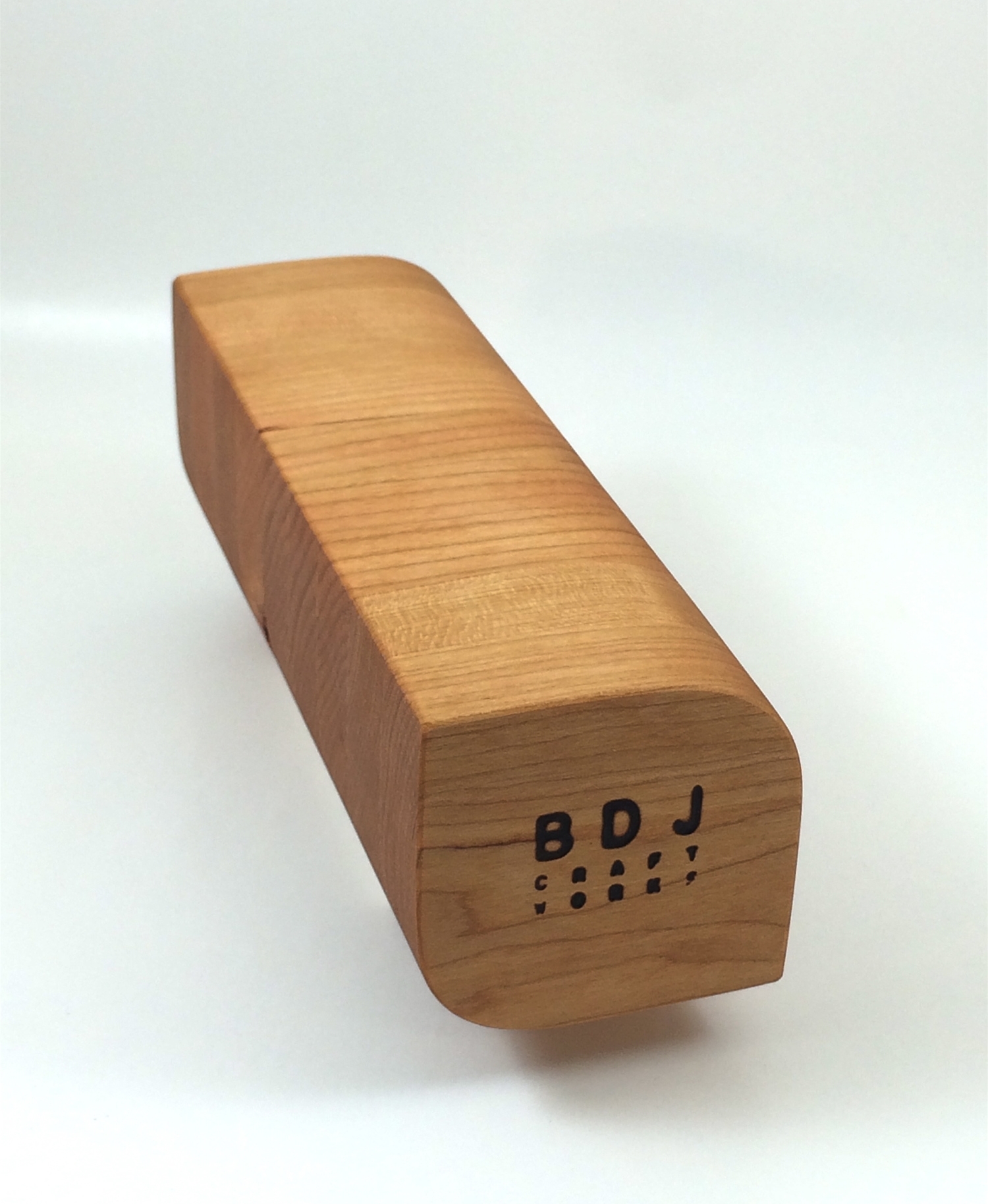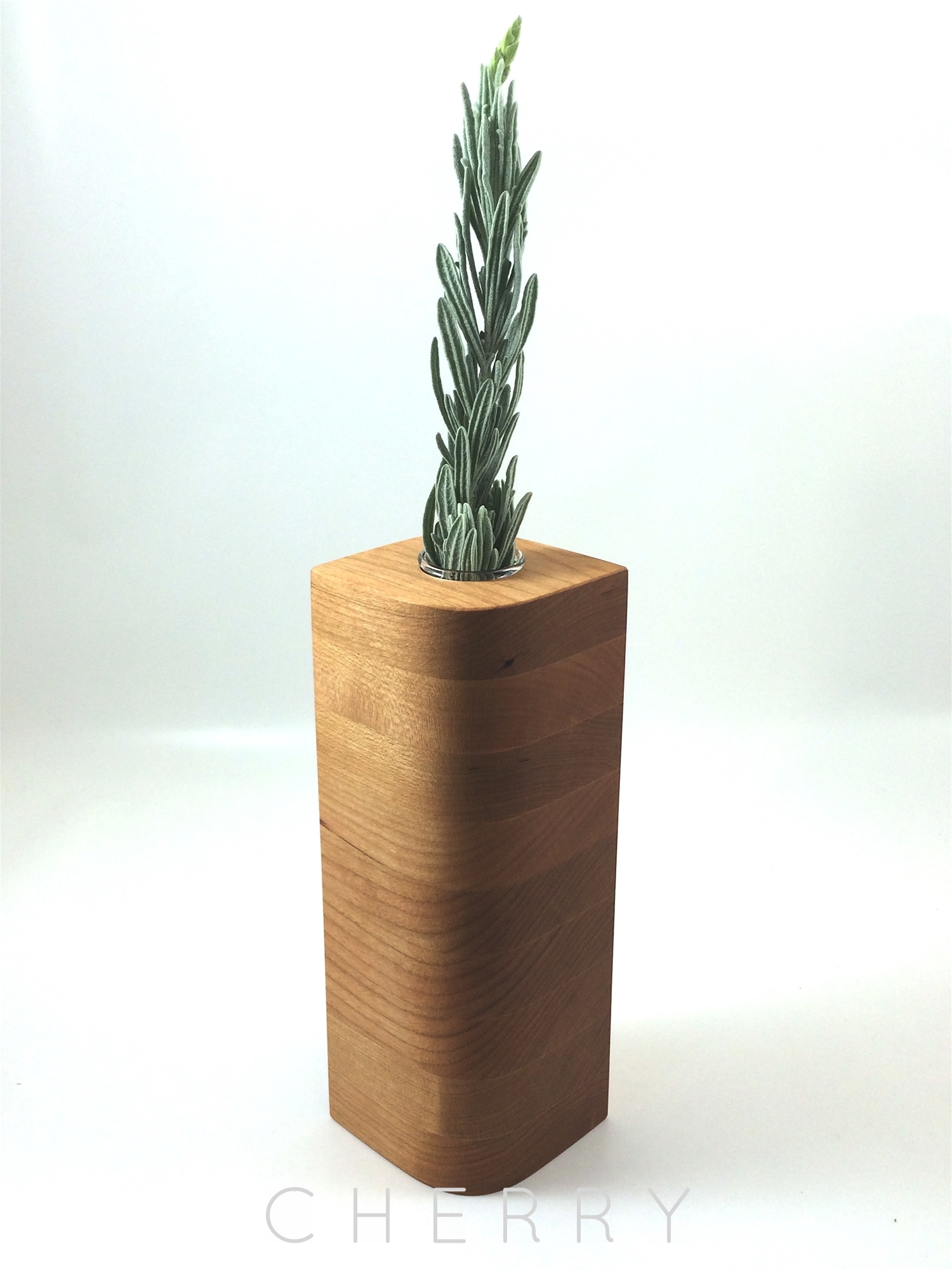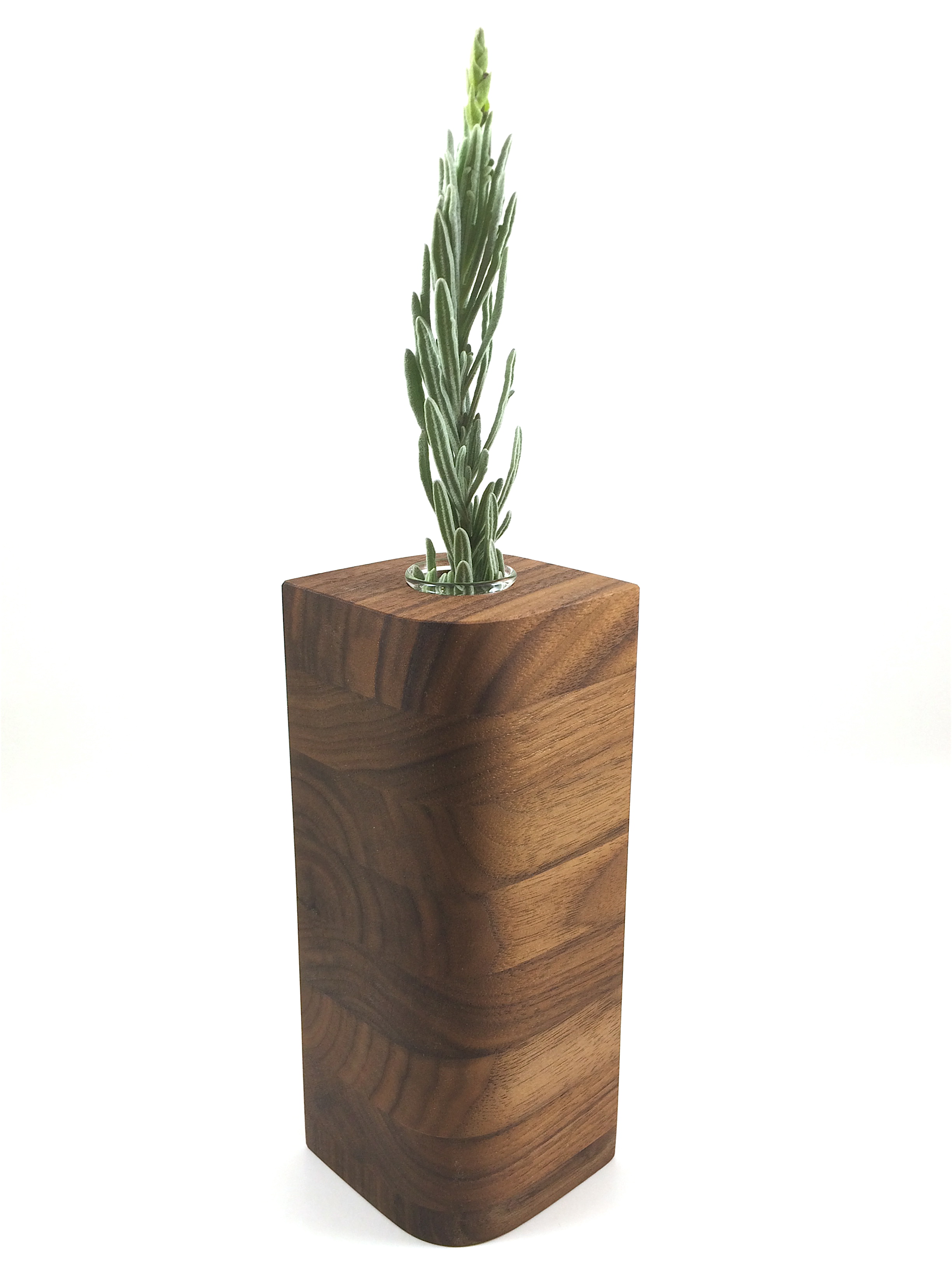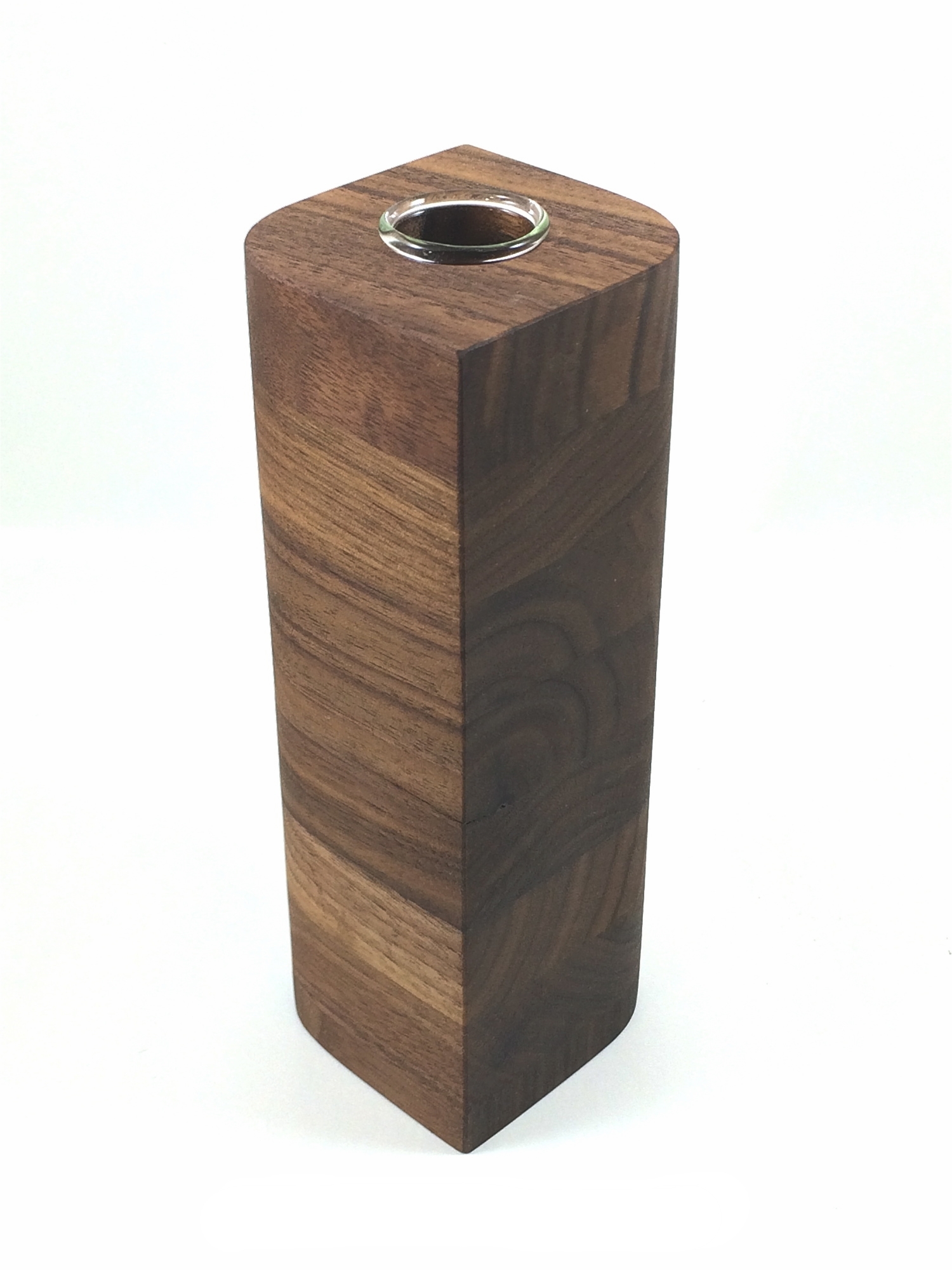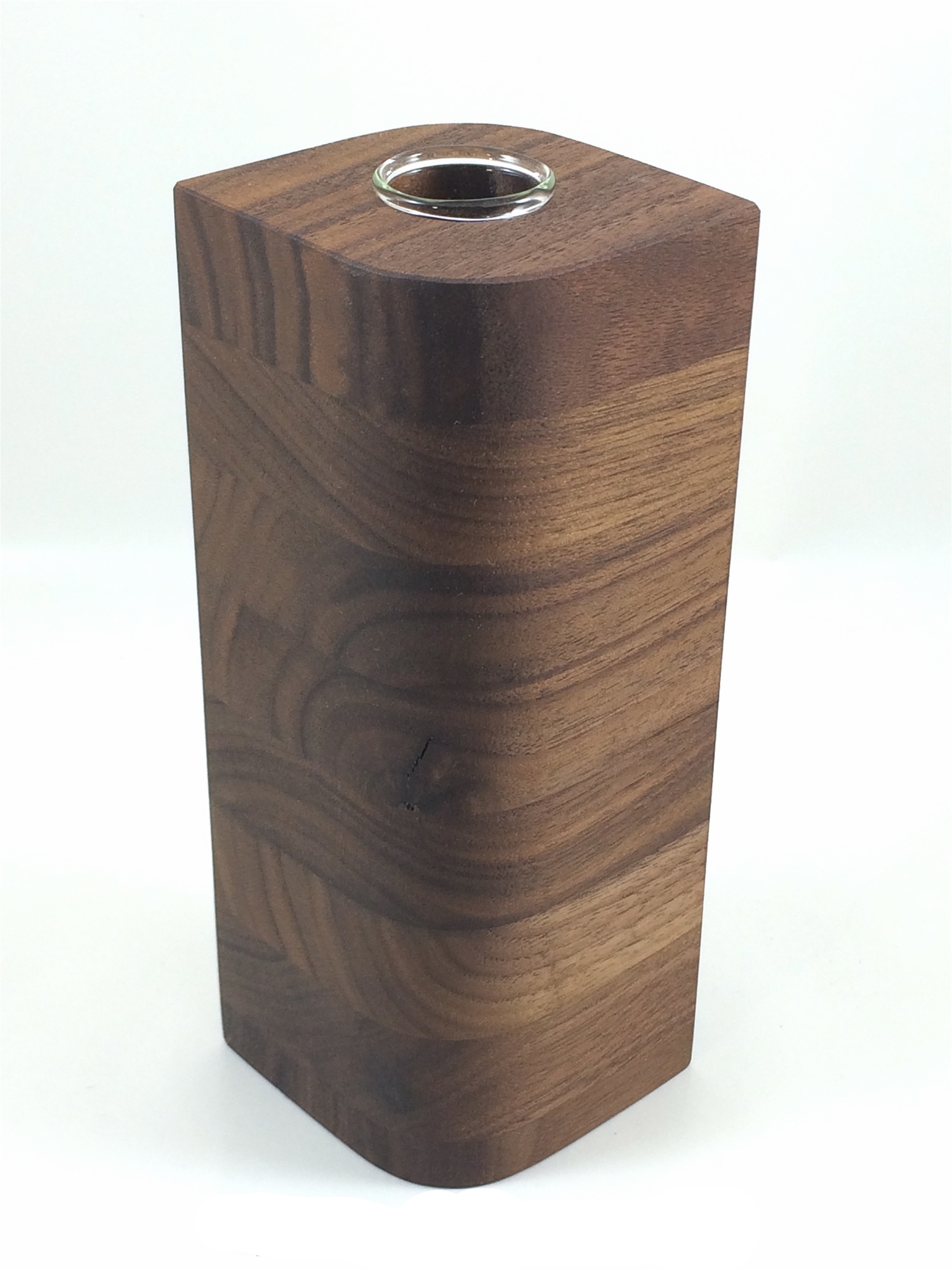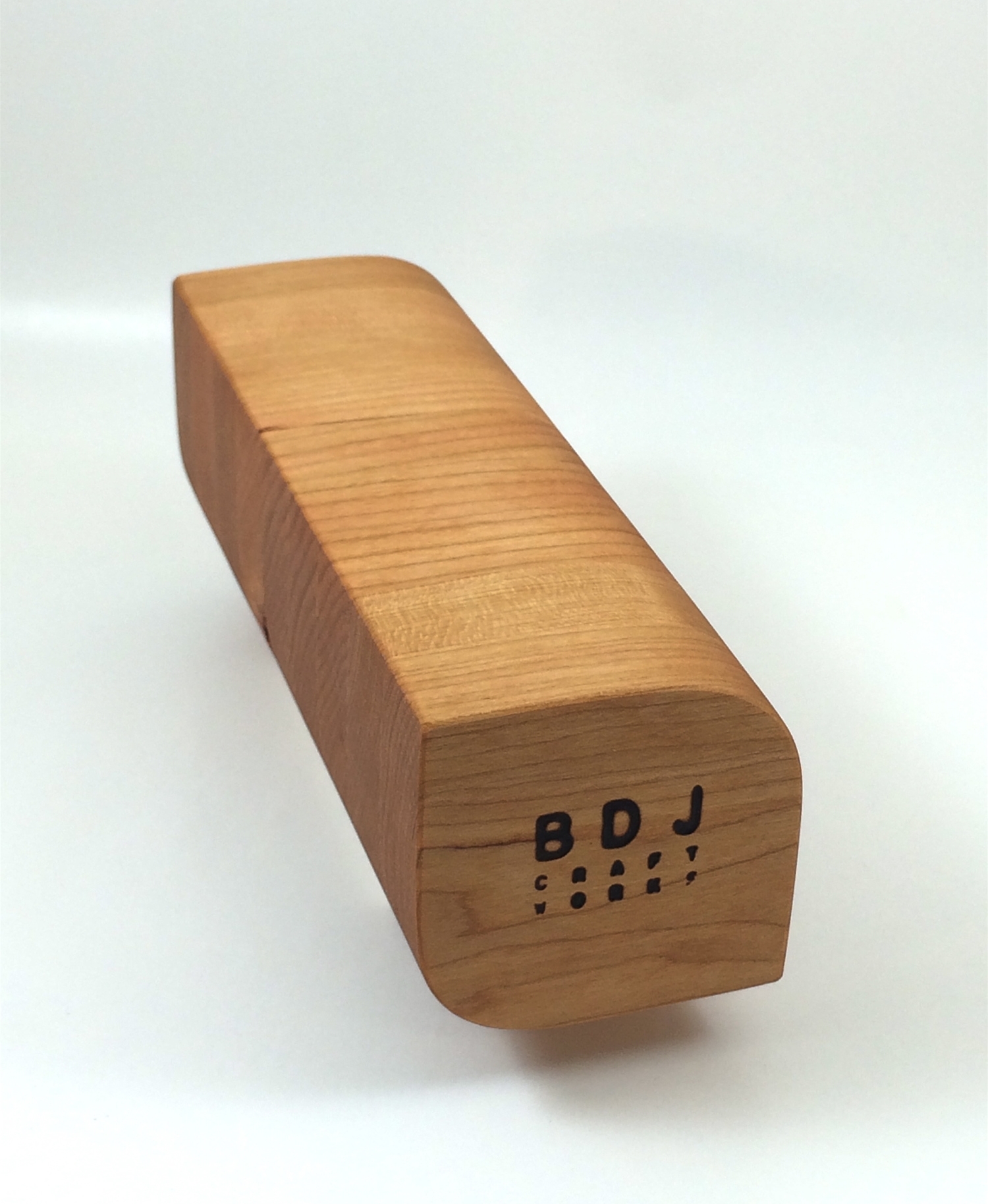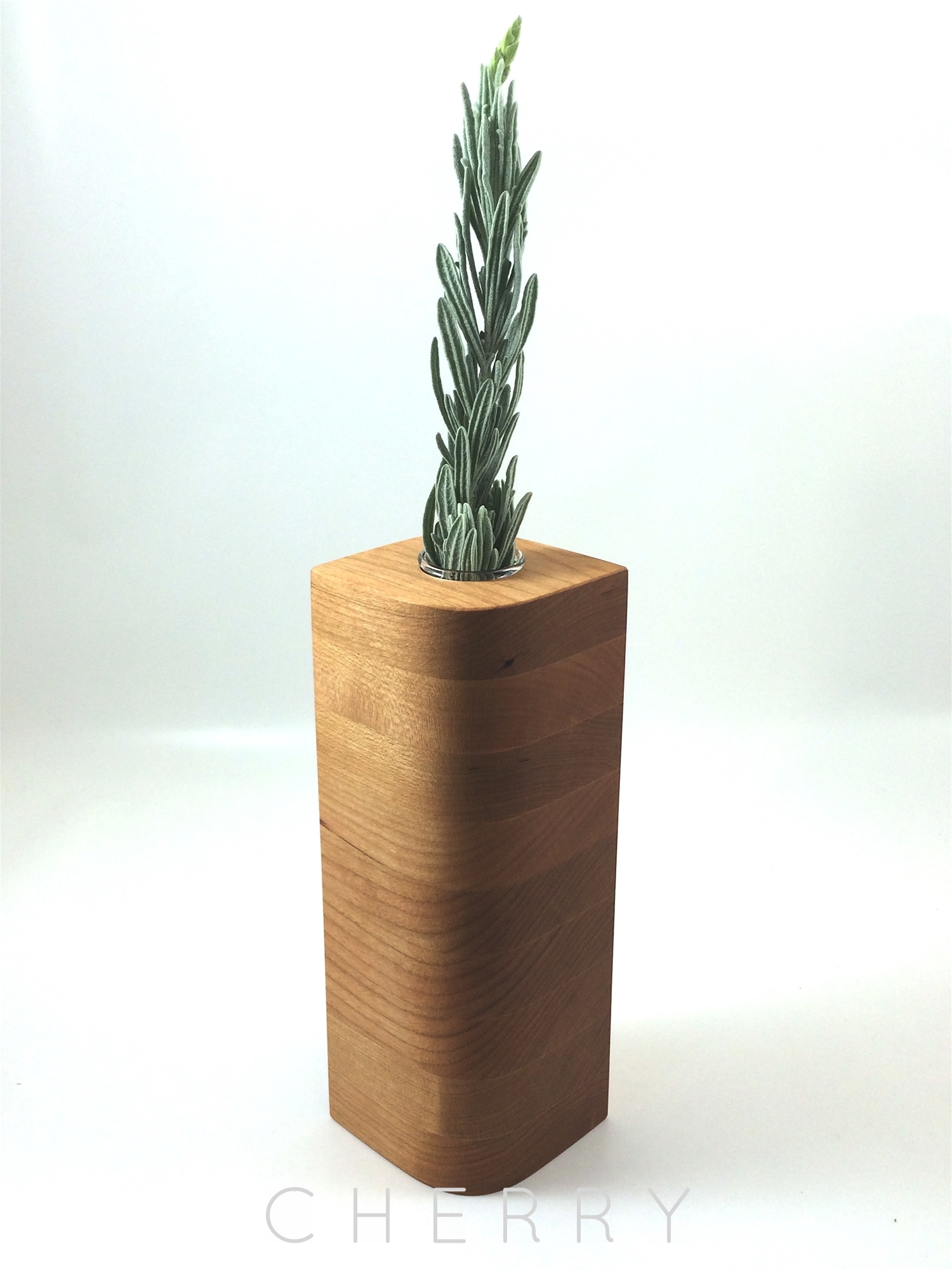 Small Leaf Vase
Offered here is a small leaf vase available in cherry and walnut. The leaf style is not offered with resin inlay.
The vase body is approx. 7" tall and 2.5" wide x 2.5" wide. The glass tube insert, which is removable for cleaning, is 1" in diameter and approx 6" deep. The wood has been sealed with a hand rubbed oil finish. Though the item may be in stock and ship sooner, please allow 7-10 business days for processing prior to shipping. If you live in the Austin area and would prefer to pick up your item at the studio, I will gladly refund your shipping charge. Please just connect with me via the contact page.
Unless specified otherwise, your vase will sometimes contain what we call organic beauty marks which we purposefully select to be in the work. Examples would be knots, knot holes, extractive pockets, and large streaks or sections of light or blond sap wood. If you wish your piece to be completely refined and free of these qualities, please note it in your order.